Jordy Tan Solo Ads
Are you having a health and fitness offer and wish to promote to targeted buyers? Jordy Solos provide targeted Health & Fitness solo ads with buyers list.
Solo Ads by Jordy Solo Ads
Seller's website: https://jordysoloads.com/health-and-fitness-solo-ads/
How list was built: Have long lists of subscribers and provide you fresh list of subscribers through constantly building their list. The subscribers are people who have chosen to sign up from campaigns relating to promotions and offers in specific niches.
Seller's Niches*
make money online
internet marketing
business opportunities
health
wellness
fitness
dating
relationships
personal development
dog owners
weight loss
Site Details
Keywords: solo, health, fitness, niche, clicks, targeted, weight, loss, business, jordy, guarantee, tier, traffic, delivery, marketing, audience, opportunity, internet, money, dating, relationship, personal, development, countries, large, order, high, started, proof, testimonials, optin, free, niches, offer, mailing, emotional, pets, physical, wellness, rates, budget, advertising, reach, press, instagram, long, lists, creator, building, huge, enjoy, provide, cost, sign, offers, send, received, package, report, ebook, fill, require, checkout, remember, email, solos, jordy's, blog, shop, cancellation, refund, facebook, answers, meaning, improve
Site's blog feed URL: Subscribe to feed here
Seller's Recent Blog Posts
Loading recent posts...
This site's recent blog posts could not be loaded.
This site's feed was loaded but contained no posts.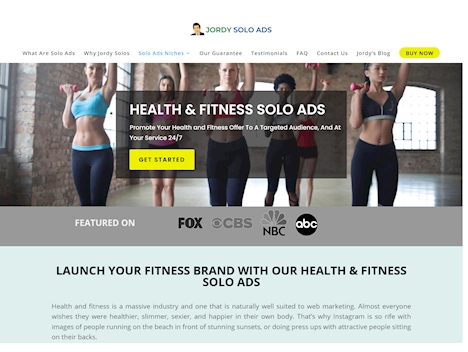 * This seller may allow ads in other niches but these are the niches that they specifically mention on their website.
https://jordysoloads.com/health-and-fitness-solo-ads/ added to The Solo Ads Directory 07 August 2021 (Solo Ads Seller #35). Entry last modified 01 December 2023. If you see anything wrong with this listing, or you are the solo ads seller and want to add additional information, check out our add/update listings page for our contact details.